Keep calm and talk about it.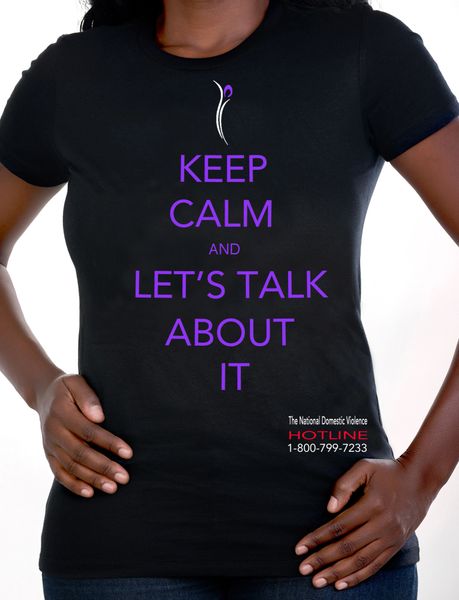 Keep calm and talk about it.
"Keep calm" is such a popular phrase, Tahirah wanted to use this phrase to emphasize how important it is to break the silence of a victim, so they can begin TALKING ABOUT IT and begin the healing process . Keeping calm and ensuring that victims are informed and have the support they need is the message behind this T-shirt. Unisex fit 100% cotton seamless collar and double-needle stitching throughout. **If you are in a violent relationship, please call 911 or the NATIONAL DOMESTIC HOTLINE at 1-800-799-7233 for immediate support.
*Every T-shirt purchase benefits a victim of domestic violence*
Reviews